Sleep It Off Latte
Formulated by our Functional Nutritionist as part of our Holiday Remedy Recipe series, this sleep it off latte is packed with magnesium (from pumpkin seeds and INBLOOM Dream Sleep). Magnesium promotes better sleep because of its calming effect on the nervous system, Dream sleep also includes L-theanine to help promote relaxation, and Chamomile for its myorelaxant properties, meaning it helps the muscle relax for a true and real calming effect. This latte is also excellent for reducing PMS-related stomach pains, and soothing your mood.
Directions
1) Combine pumpkin seeds and water in a blender. Blend at high speed until obtaining pumpkin seed "milk".
2) Warm up the milk (in a saucepan or microwave).
3) Once heated, remove from stove or microwave. Add cinnamon, Dream Sleep, honey and vanilla. Whisk until the ingredients are combined. We recommend using InBloom Air Whisk to make it nice and frothy.
4) Enjoy before going to bed for a restful sleep!
Share your favorite wellness recipes with us here, kateskitchen@tobeinbloom.com or @tobeinbloom #beinginbloom for a chance to be added to Kate's Kitchen.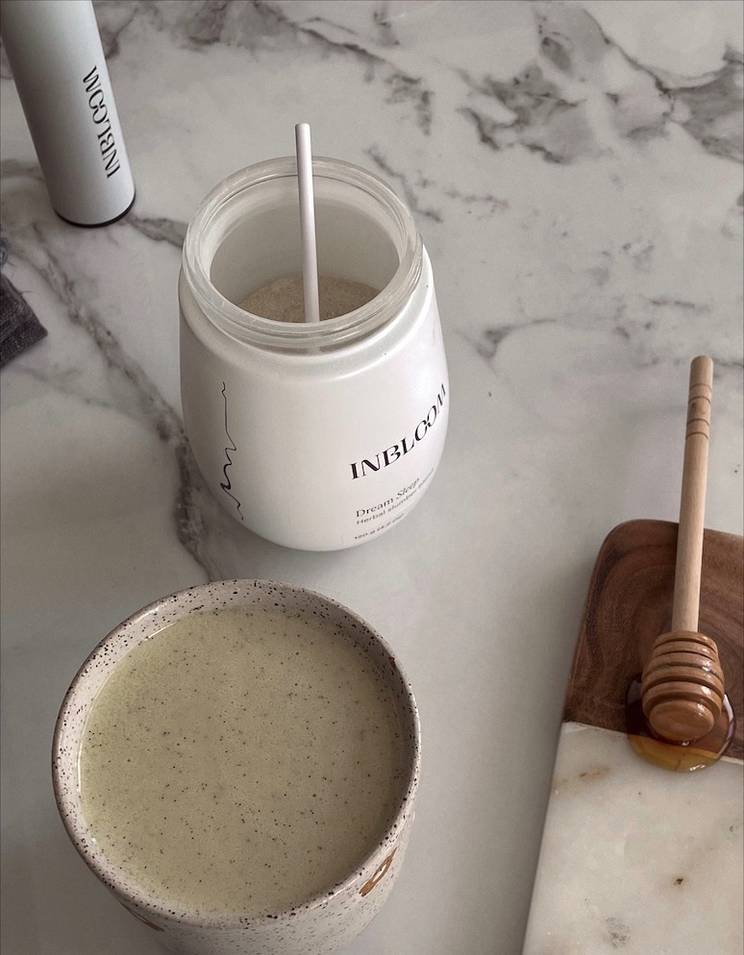 What You'll Need