Nature's Blooming Breakfast Bowl
Nature is blooming (and so are we). Breakfast is the most important meal of the day for a reason - for your day to bloom into its fullest potential you have to start on the right foot. This breakfast bowl is packed full of in season berries and topped off with a delicious energy boosting INBLOOM chocolate granola.
Directions
Granola:
1) Preheat oven to 325 degrees. In a large bowl, mix together oats, pumpkin seeds, flax seed meal, 2 single serve packets of INBLOOM Chocolate Protein powder, cinnamon, and salt.
2) Drizzle in honey and coconut oil then stir well to evenly coat mixture.
3) Spread mixture in an even layer on a baking sheet and bake until golden, about 20 minutes. Let cool completely before serving.
Breakfast Bowl:
1) Prepare one serving of oatmeal.
2) Top with in season fruit, homemade INBLOOM Chocolate Protein granola & a honey drizzle. Enjoy!
Share your favorite wellness recipes with us here, kateskitchen@tobeinbloom.com or @tobeinbloom #beinginbloom for a chance to be added to Kate's Kitchen.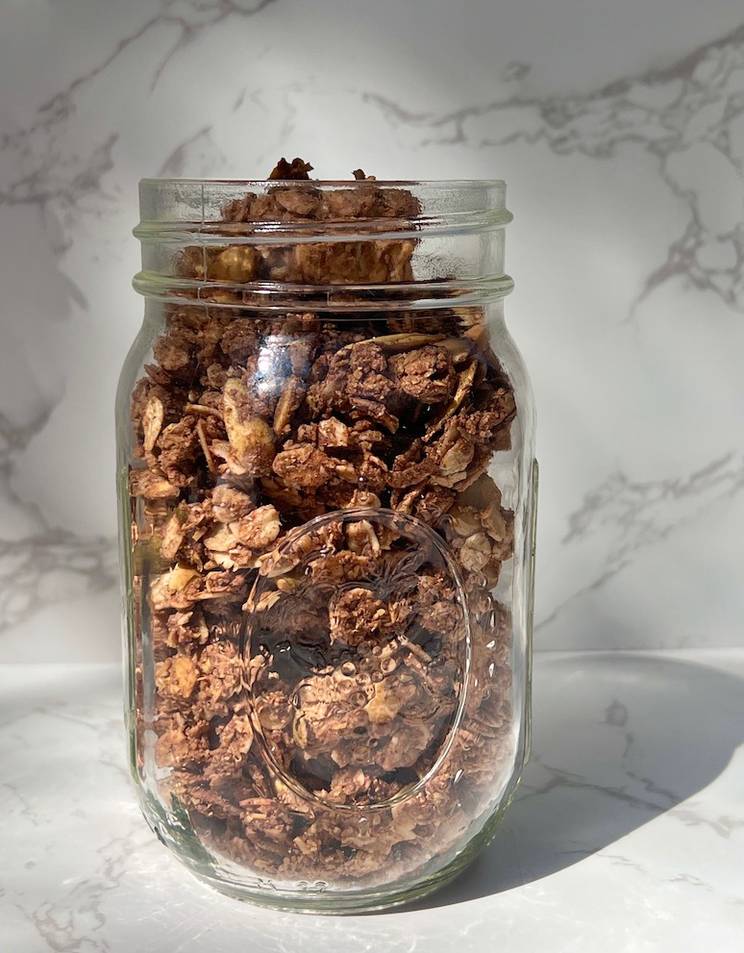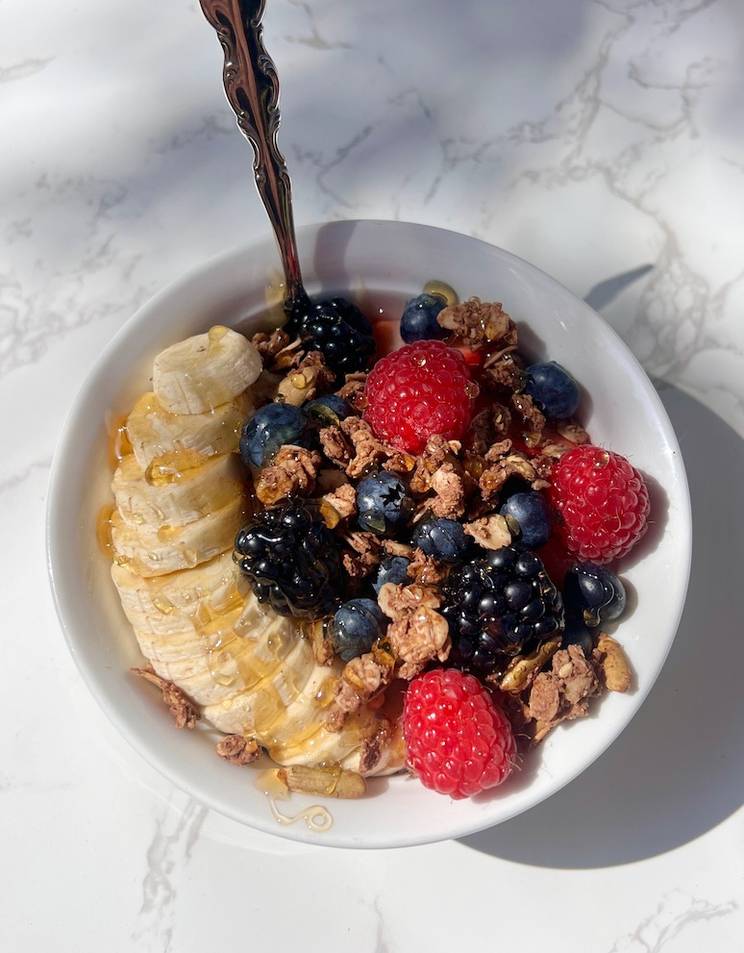 What You'll Need