Weekend Revival Smoothie
Kick-start your recovery after a big weekend with the Weekend Revival Smoothie! Featuring a selection of carefully chosen ingredients along with our Immunity Defense, this drink is packed with antioxidants, electrolytes, iron and more, providing hydration and replenishing essential nutrients, helping to revive & sustain energy levels so you can beat the even the worst holiday hangovers.
Directions
1) Peel your banana and place it in the blender. Throw in one handful of blueberries and one of spinach.
2) Then, add a small piece of peeled ginger and 1tsp of raw coconut oil. Drizzle in 1tsp of organic honey.
3) Add two scoops of you INBLOOM Immune Defense. Top up with coconut water.
4) Blend and enjoy!
Share your favorite wellness recipes with us here, kateskitchen@tobeinbloom.com or @tobeinbloom #beinginbloom for a chance to be added to Kate's Kitchen.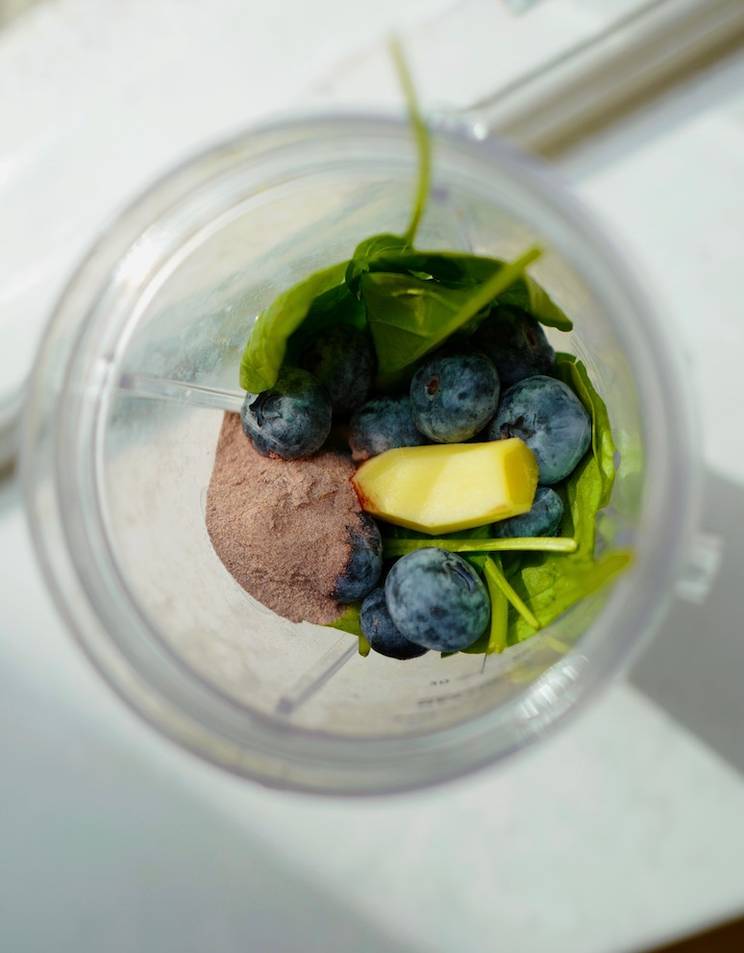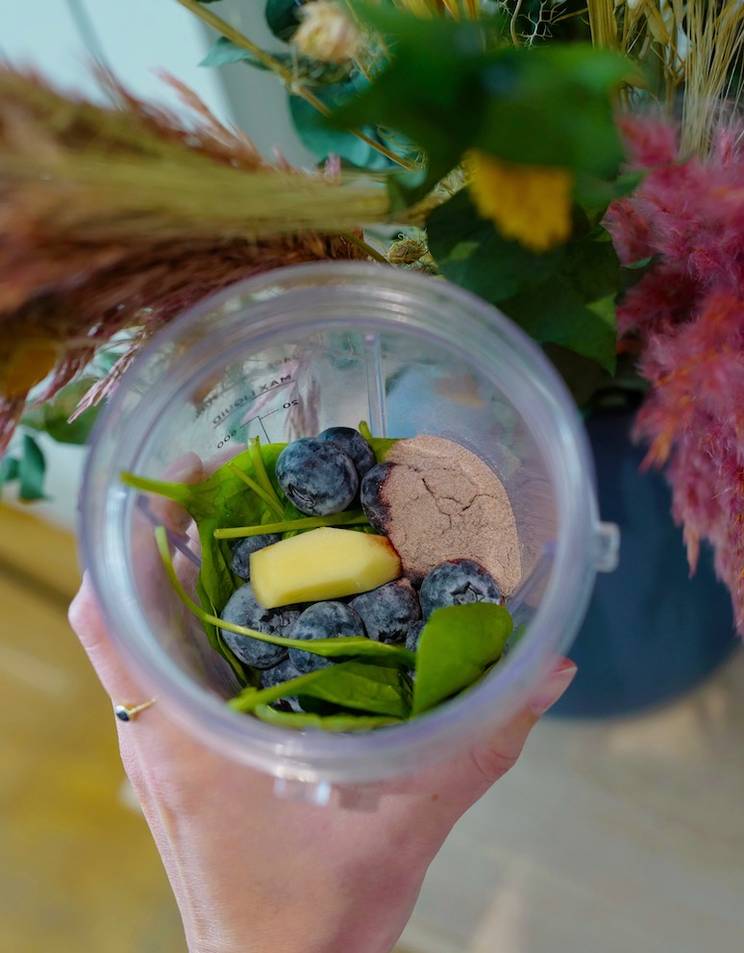 What You'll Need