Birthday Watermelon Breeze Cocktail
INBLOOM turned 3 this year & this refreshing cocktail is exactly how we like to celebrate - a little bit of tequila, and a whole lot of self-care! Featuring lime, watermelon, coconut water and our Essential Elements, this delicious drink makes it fun and easy to enjoy 100% of your daily vitamins, nutrients, and greens, anytime of the day.
Directions
1) Chop the watermelon into a handful's worth of cubes. Halve the lime.
2) Pour 1 shot of tequila into the mixer. Then add the watermelon cubes, squeeze in the lime juice, and add your sachet of INBLOOM essential elements. Muddle all ingredients together.
3) Give your muddled cocktail a good shake, then pour over ice.
4) Top you drink off with coconut water and a splash of seltzer.
5) Garnish the rim with a slice of lime and enjoy!
Share your favorite wellness recipes with us here, kateskitchen@tobeinbloom.com or @tobeinbloom #beinginbloom for a chance to be added to Kate's Kitchen.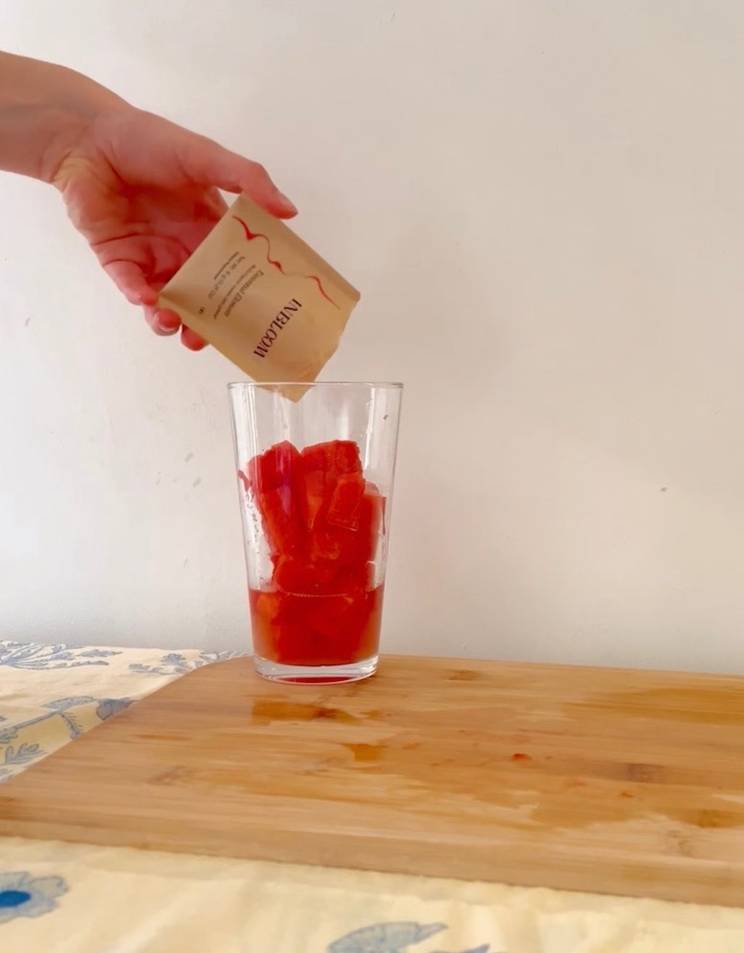 What You'll Need