Dreamy Cherry Mocktail
Ease into your evening with our Dreamy Cherry Mocktail. Indulgent cherry and almond are complimented by the fresh botanicals of rosemary, creating a scent and flavor that soothes the mind and palette. With cherry juice to enhance melatonin production, and Dream Sleep to improve your sleep pattern and relieve restlessness, this drink guarantees a peaceful night.
Directions
1) Pour 3/4 cup of cherry juice into your mixer. Then add 1oz of almond milk.
2) Scoop in a full serving of INBLOOM Dream Sleep, then add a dash of almond bitters to the mix.
3) Shake thoroughly and strain into a martini glass or over ice.
4) Top up with cherry juice as necessary. Garnish with a fresh sprig of rosemary.
5) Sip, relax and enjoy!
Share your favorite wellness recipes with us here, kateskitchen@tobeinbloom.com or @tobeinbloom #beinginbloom for a chance to be added to Kate's Kitchen.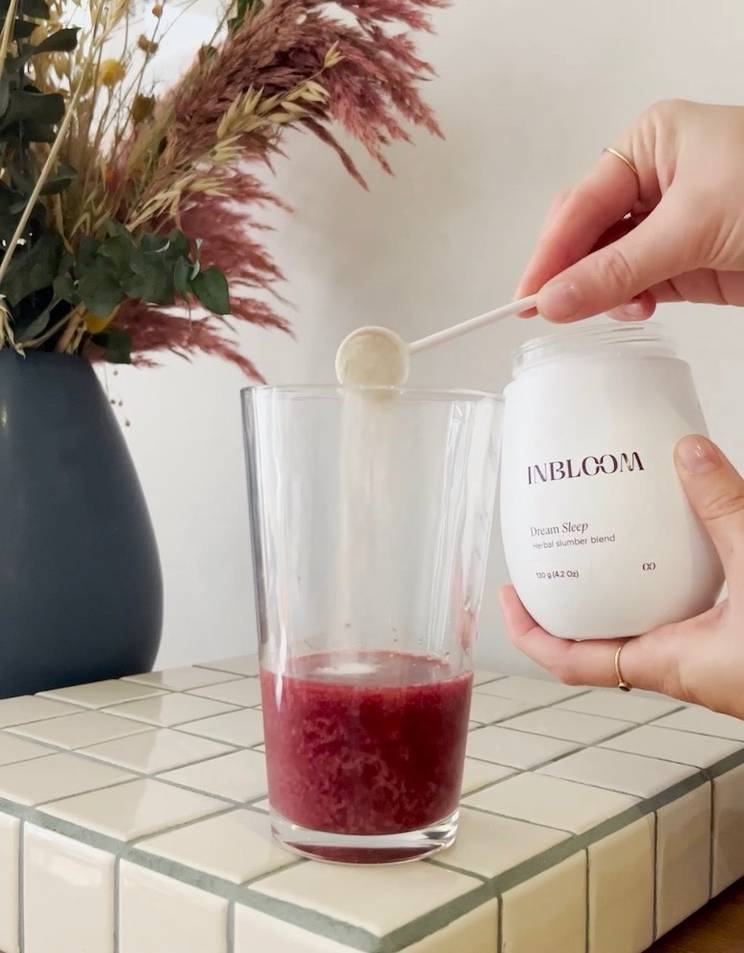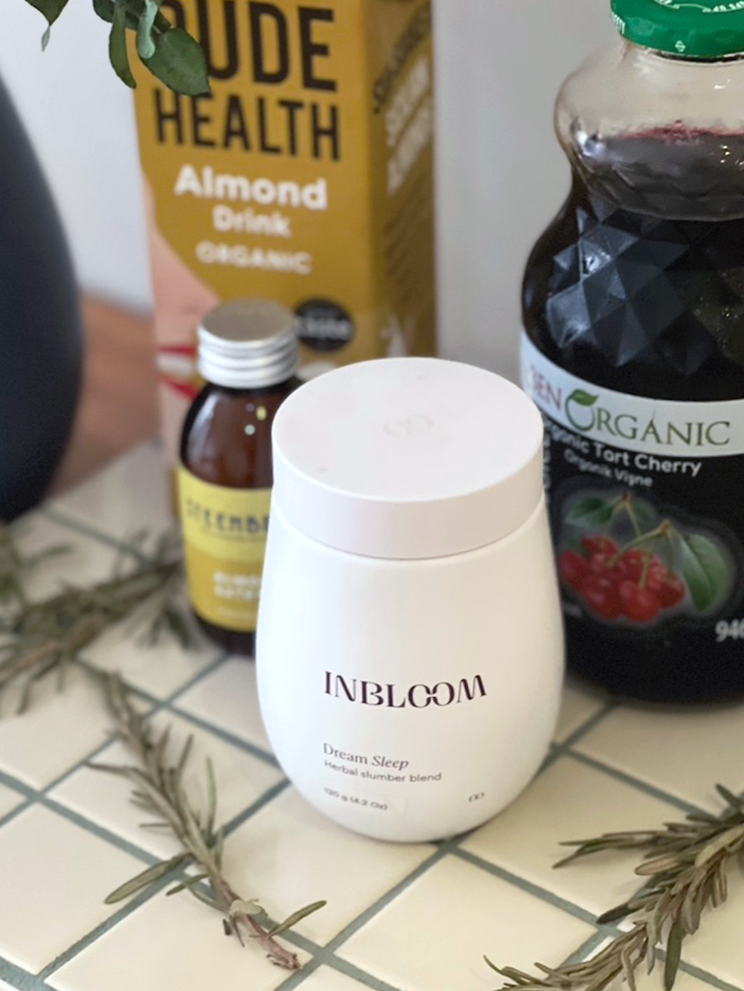 What You'll Need