Stress Spooking Choc-Pumpkin Mocktail
Try this Halloween inspired cocktail (or mocktail) from our Nutritionist Asia. The spices are anti-inflammatory, making this sweet treat perfect for the beginning of flu season.
Directions
1) Place all the ingredients into INBLOOM Envirobottle (or a blender). Shake well (or blend) until all the ingredients are combined.
2) Take two dessert plates. Pour 3 tablespoons of the blended mocktail into 1/2 scoop of Brain Flow mixed with ¼ tsp of pumpkin pie .
3) Turn the glass rim down into the mocktail first and then dip it into the Brain Flow mixture.
4) Pour the remaining mocktail into the prepared glasses.
5) You can also ditch the mocktail and go for a cozy cocktail instead. Just add a shot of your favorite spirit!
Share your favorite wellness recipes with us here, kateskitchen@tobeinbloom.com or @tobeinbloom #beinginbloom for a chance to be added to Kate's Kitchen.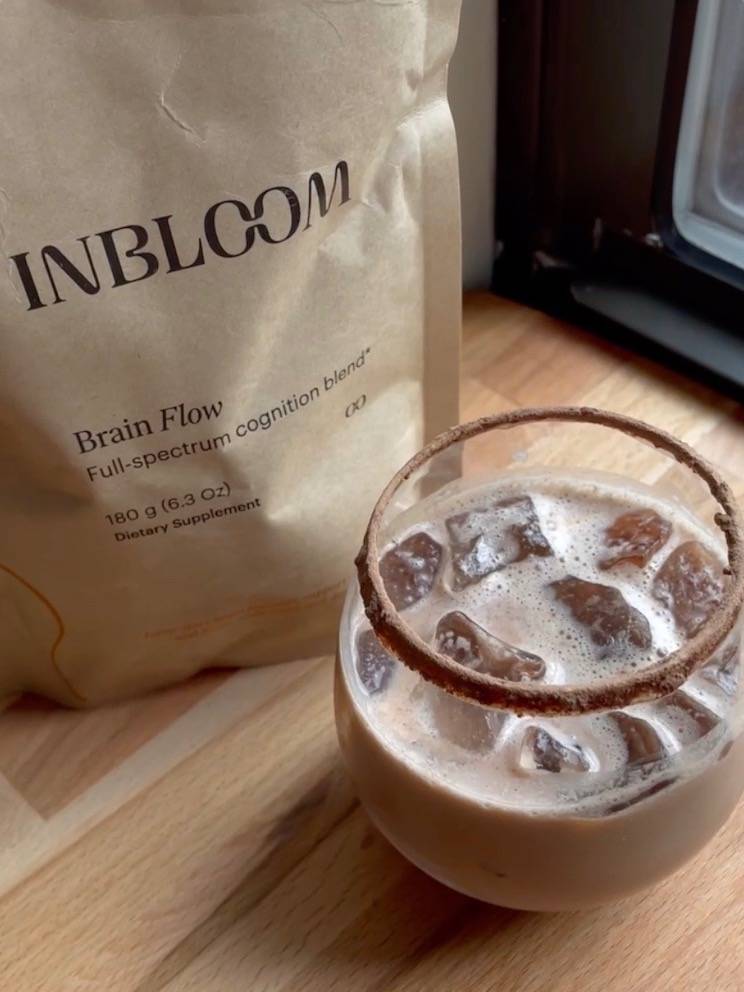 What You'll Need