Mini Pumpkin Mousse Bites
Packed with brain-boosting ingredients, Vitamin A, and decadent chocolate, these indulgent yet healthy mini pumpkin mousse bites are the perfect seasonal celebratory snack.
Directions
1) Add 1 cup of pumpkin purée to your mixing bowl. Add 1 teaspoon of powdered ginger and 1 tsp of cinnamon.
2) Sprinkle in 1 - 2 single serves of Brain Flow. The more you add the richer the chocolate flavor.
3) Add 1 cup of semi-sweet chocolate chips and 1 tbsp of milk to a saucepan. Stir on low heat until melted. Then, fold into the pumpkin mix.
4) Using a spatula, transfer your pumpkin mix to a piping bag and squeeze into ghost shapes across a baking tray. Freeze for 2-3 hours.
5) Just before removing your ghosts from the freezer, add 1 cup of white chocolate chips and 1 tbsp of milk to a saucepan. Again, stir until melted.
6) Spread your melted white chocolate over ghosts until thoroughly coated. Let the chocolate harden slightly, then use black decorative icing and a toothpick to add faces to your ghosts.
7) Move the tray back to the freezer for another 2-3 hours.
8) Remove from freezer, let thaw for 5 minutes, then transfer individual ghosts to dessert plates.
9) Enjoy!
Share your favorite wellness recipes with us here, kateskitchen@tobeinbloom.com or @tobeinbloom #beinginbloom for a chance to be added to Kate's Kitchen.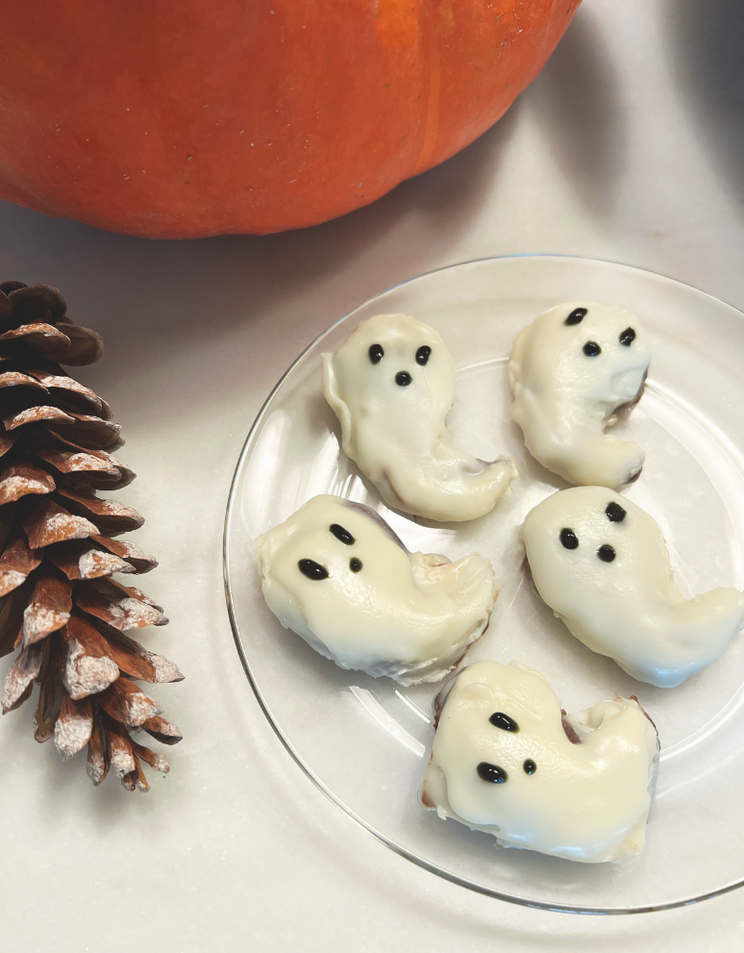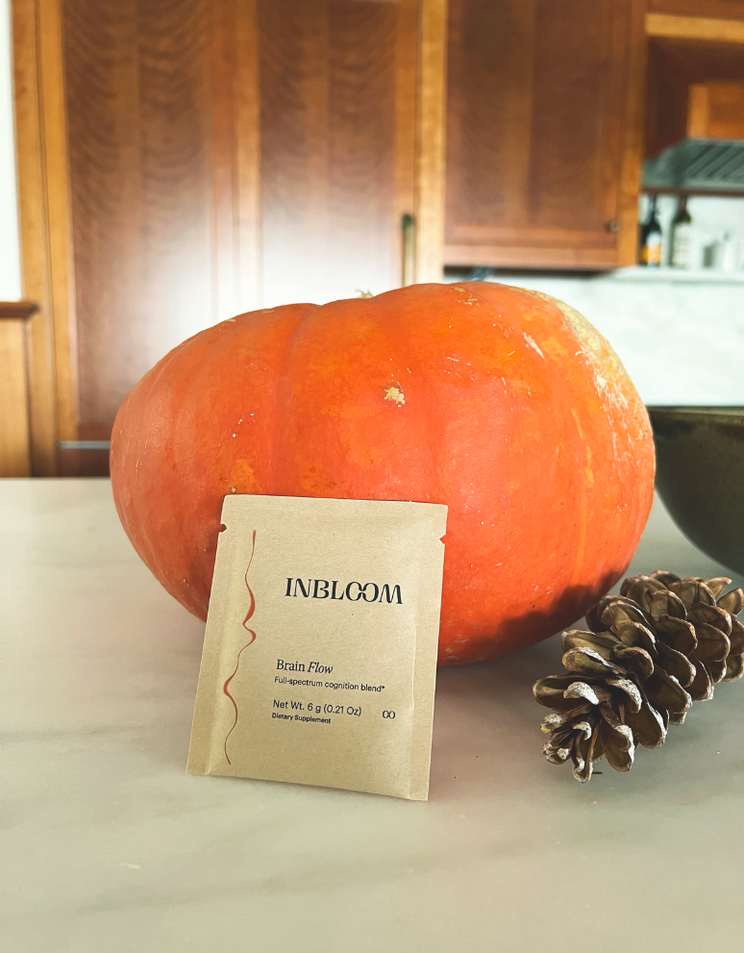 What You'll Need