Game Day Green Goddess Mocktail
Get your game day glow with this refreshing Green Goddess Mocktail, and level out the playing field with our Essential Elements daily greens and multivitamin powder. Mixed with mint, ginger and pineapple to support digestion and natural sweetness. Switch it into a Cocktail by adding tequila or vodka if things aren't going your way on gameday, and pair it with our Touchdown Dip Platter and Backfield Protein Brownies to round out your ultimate, "healthy-ish" superbowl party - or any party!
Directions
1) Rim glass with Tajin seasoning.
2) Muddle ginger, mint & lime juice in a cocktail shaker.
3) Add pineapple juice, Essential Elements & ginger syrup.
4) Shake with ice.
5) Double strain into a beer mug or mason jar filled with mint leaf infused ice cubes.
6) Top with sparkling water, stir to combine.
7) Garnish with football-etched lime, mint sprig & sliced ginger. Cheers!
Share your favorite wellness recipes with us here, kateskitchen@tobeinbloom.com or @tobeinbloom #beinginbloom for a chance to be added to Kate's Kitchen.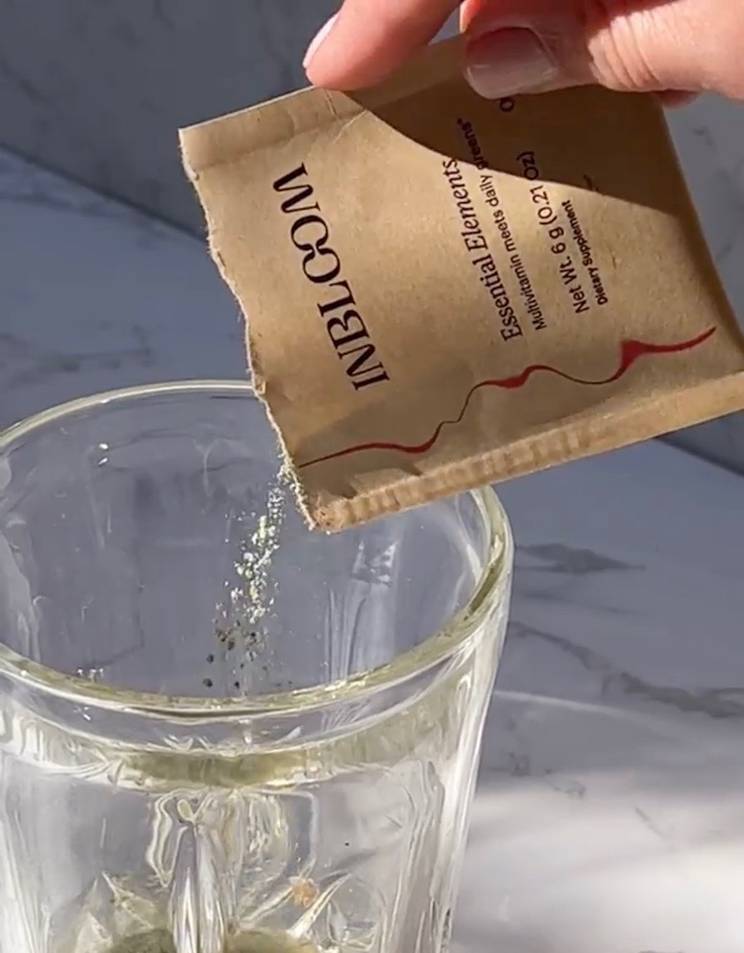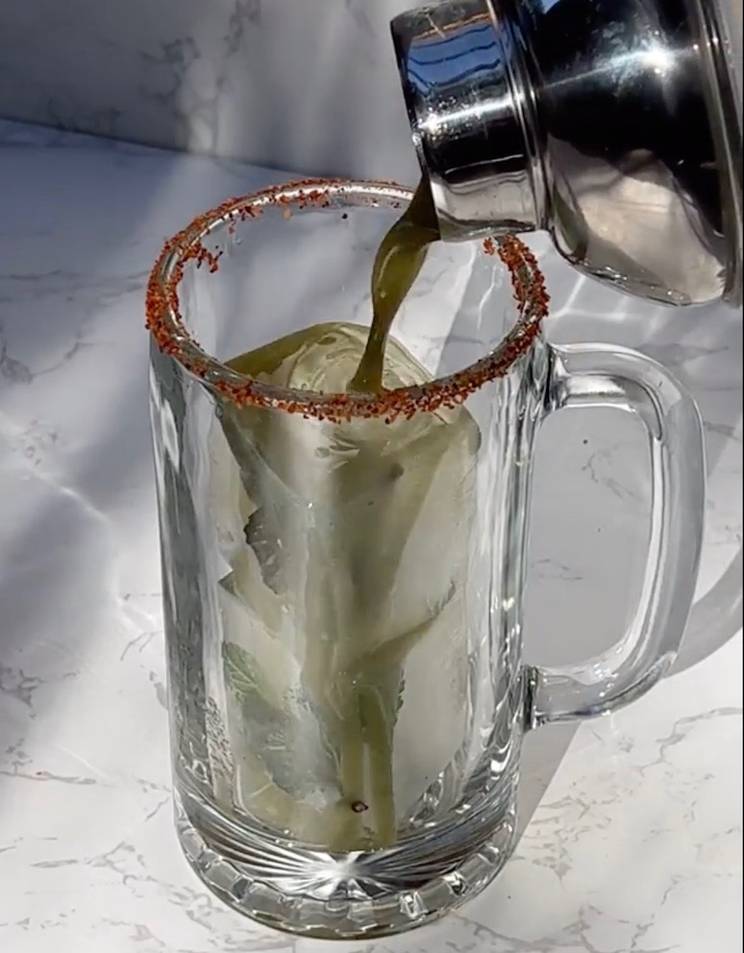 What You'll Need