Emotional Eating Peppermint Bark
Say goodbye to emotional eating, and hello to intentional eating with this deliciously giftable treat. Rich in antioxidants (cocoa) and Ginkgo for boosted blood flow, plus, natural stress relievers, Ashwagandha and Bacopa in our all-natural, chocolate-flavored Brain Flow cognition blend. 
Directions
1) Combine all the ingredients for the dark chocolate layer in a bowl and stir well using a metal spoon.
2) Line a baking sheet with parchment paper and spread the chocolate mixture evenly.
3) Transfer to the freezer and freeze for approximately 30 minutes.
4) Meanwhile in another bowl, combine all the ingredients for the white peppermint layer and stir well using a metal spoon.
5) Spread the white layer over the frozen chocolate layer and sprinkle with the candy cane pieces.
6) Return to the freezer. Freeze for 3-4 hours (you can freeze overnight as well)
7) When fully frozen, break into bite-size portions using your hands.
8) Break up and put into glass jars or your finished INBLOOM jars for a quick & thoughtful gift.
Share your favorite wellness recipes with us here, kateskitchen@tobeinbloom.com or @tobeinbloom #beinginbloom for a chance to be added to Kate's Kitchen.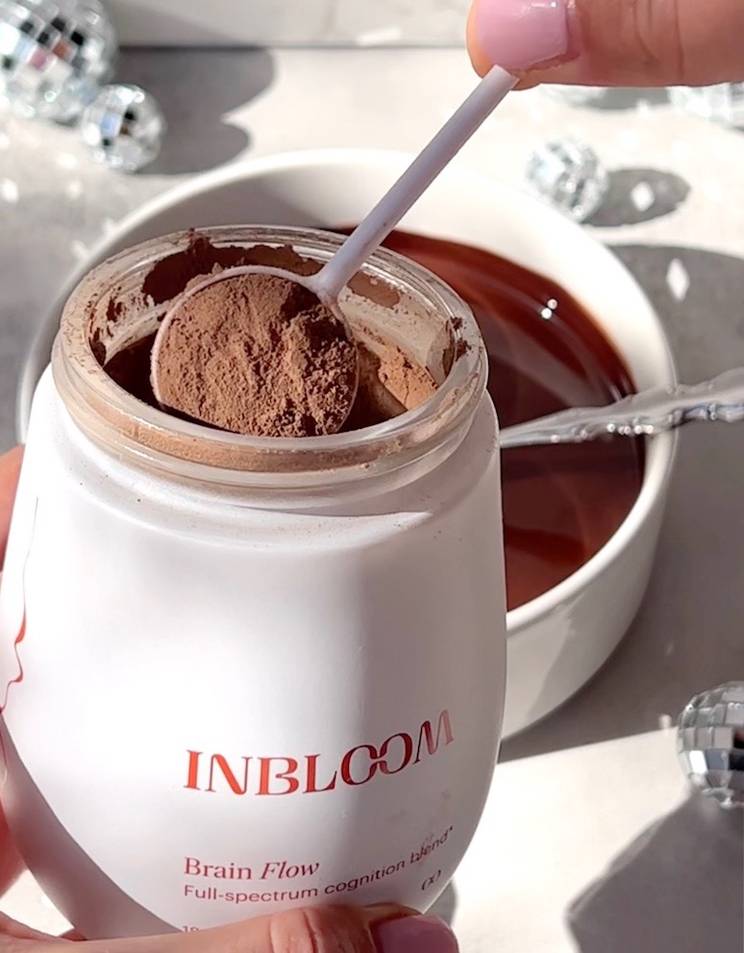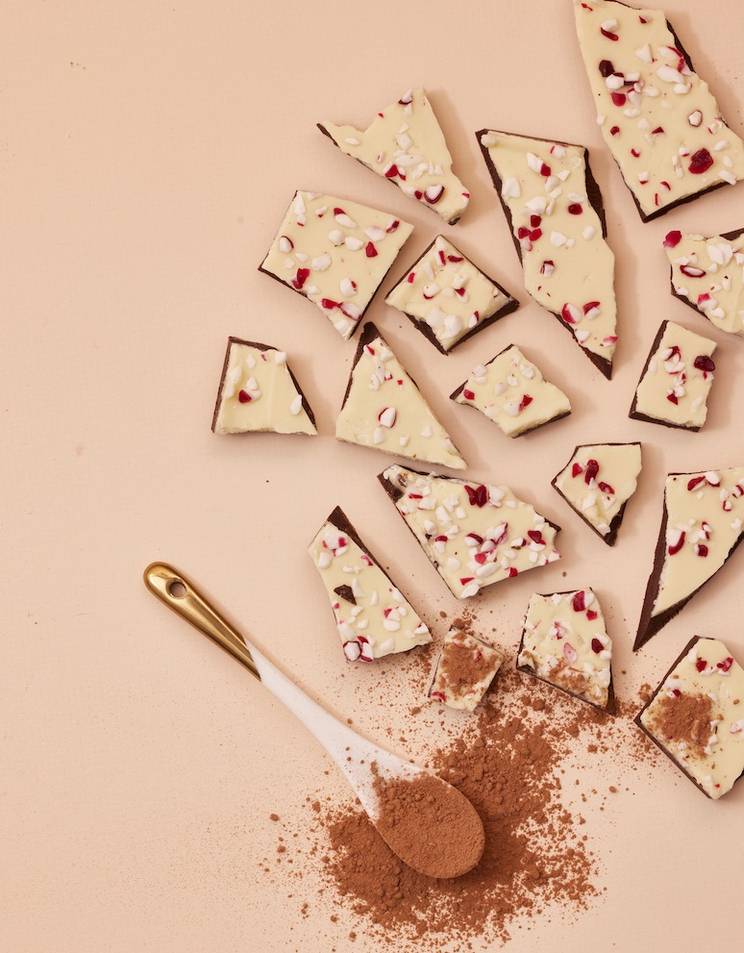 What You'll Need