Crispy Collagen Tahini Treats
As featured on Rachael Ray, live with Kate.
Living INBLOOM is to live in balance, and that means making time for delicious treats (especially on your birthday!) like these Tahini Crispy Treats created by Mallory Bryce. Not only do they snap, crackle and pop in best possible way, they are especially good for people who have nut allergies or prefer vegan alternatives.
Creator: Mallory Bryce
Directions
1) Melt cacao nibs + 1 tsp coconut oil. Separate mixture into 12-cup silicone cupcake mold and freeze to harden while preparing the crispy rice cereal mixture.
2) Melt 1 Tbsp coconut oil in a medium saucepan over medium heat.
3) Add tahini, honey, and salt and whisk until smooth (about 45 seconds), moving quickly so tahini does not crystallize.
4) Remove from heat & whisk in vanilla - and INBLOOM Beauty Aura.
5) Add crispy rice cereal to a medium bowl.
6) Pour tahini mixture over crispy rice cereal, then pour in the desired amount of sprinkles. Mix well.
7) Remove cupcake pan from freezer & top chocolate disks with cereal mixture. Chill in the freezer for at least 30 minutes, then enjoy!
Share your favorite wellness recipes with us here, kateskitchen@tobeinbloom.com or @tobeinbloom #beinginbloom for a chance to be added to Kate's Kitchen.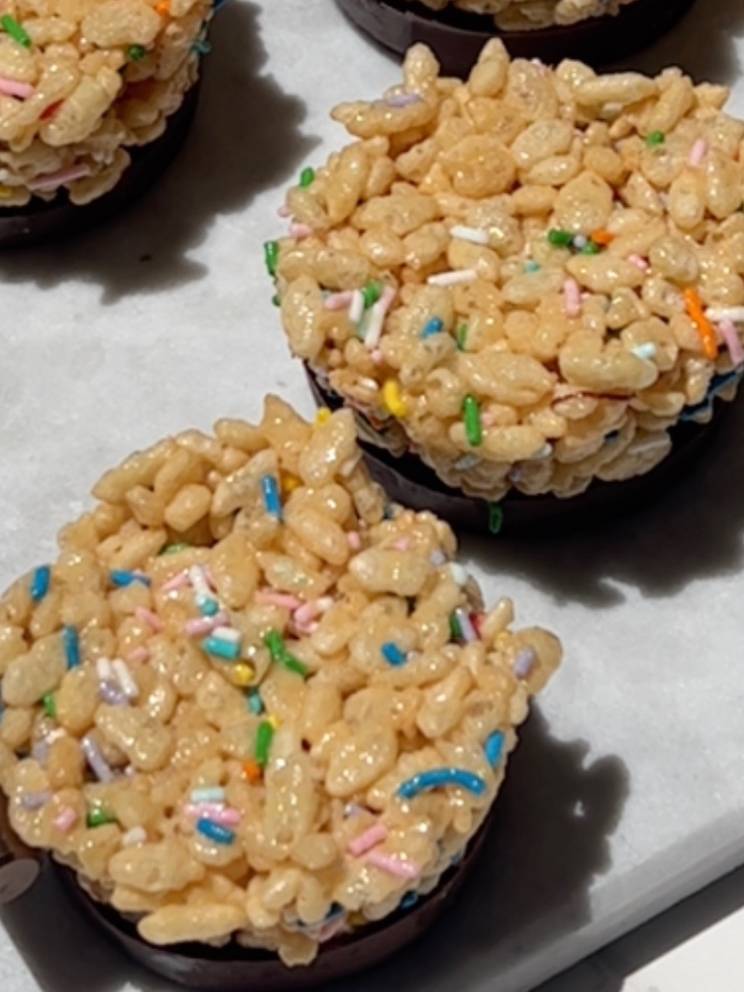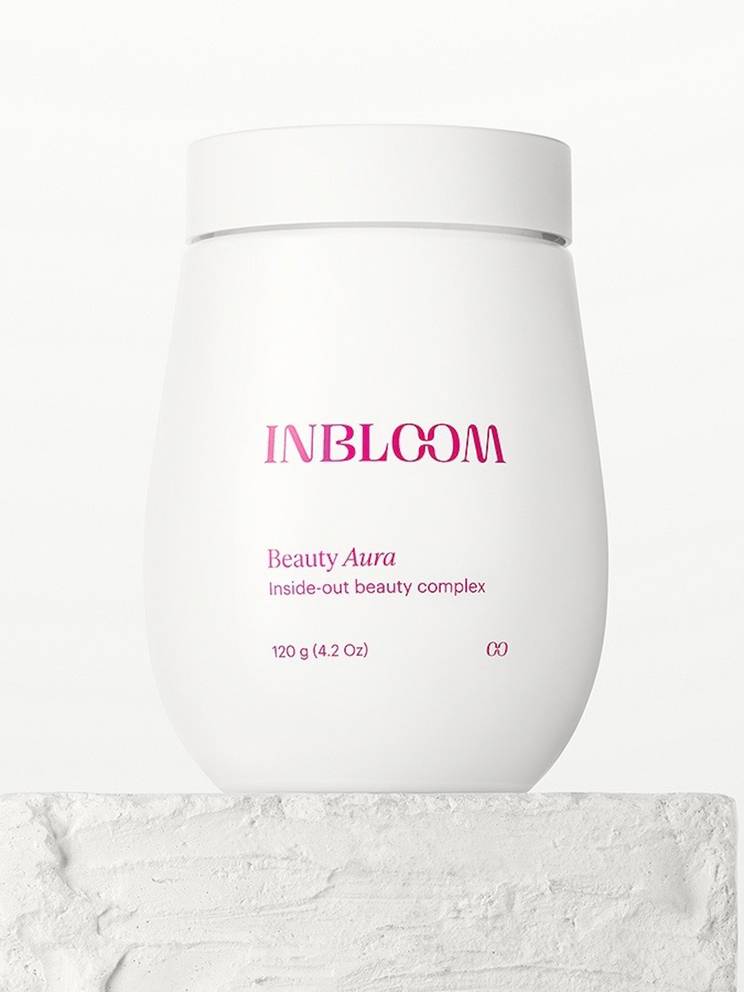 What You'll Need