Brain Flow Iced Mocha
Find your rhythm with Brain Flow, an herbal blend of ashwagandha, lion's mane, and cacao to sharpen your focus and satisfy your tastebuds.
Meet Maddie of @eastcoasthealth and join us in her Kate's Kitchen takeover for her favorite Brain Flow Iced Mocha Recipe. Follow us on IG @tobeinbloom for her IGTV takeover as well.
Directions
1) Add all ingredients to a high-powered blender in the order listed and blend on high for at least one minute (to ensure the cashews and ice are super creamy and well-combined).
2) Include a shot of espresso for an extra boost, and sweetener if you'd like.
3) Pour into a tall glass filled with ice and enjoy.
Share your favorite wellness recipes with us here, kateskitchen@tobeinbloom.com or @tobeinbloom #beinginbloom for a chance to be added to Kate's Kitchen.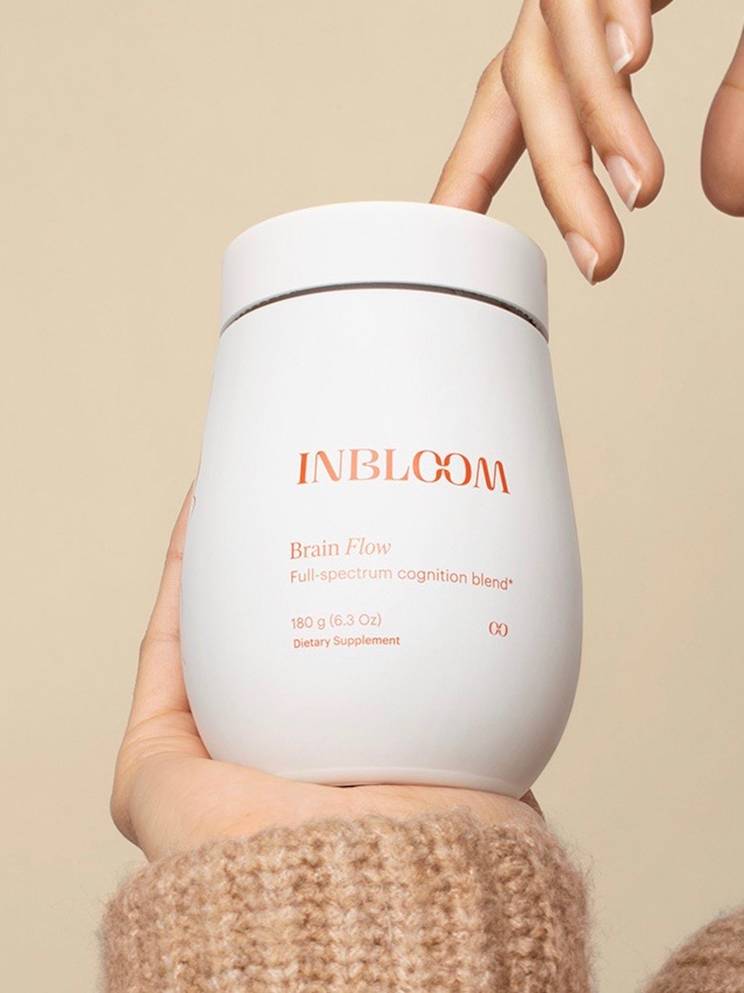 What You'll Need